To edit your reminder & confirmation settings:
Click on Setup (in the top right corner)
Then click on Reminders & confirmations in the menu



Confirmations
Confirmation emails - Clients are sent a confirmation email as soon as they book their appointment. On this settings page, you can add a custom message to appear in the confirmation email.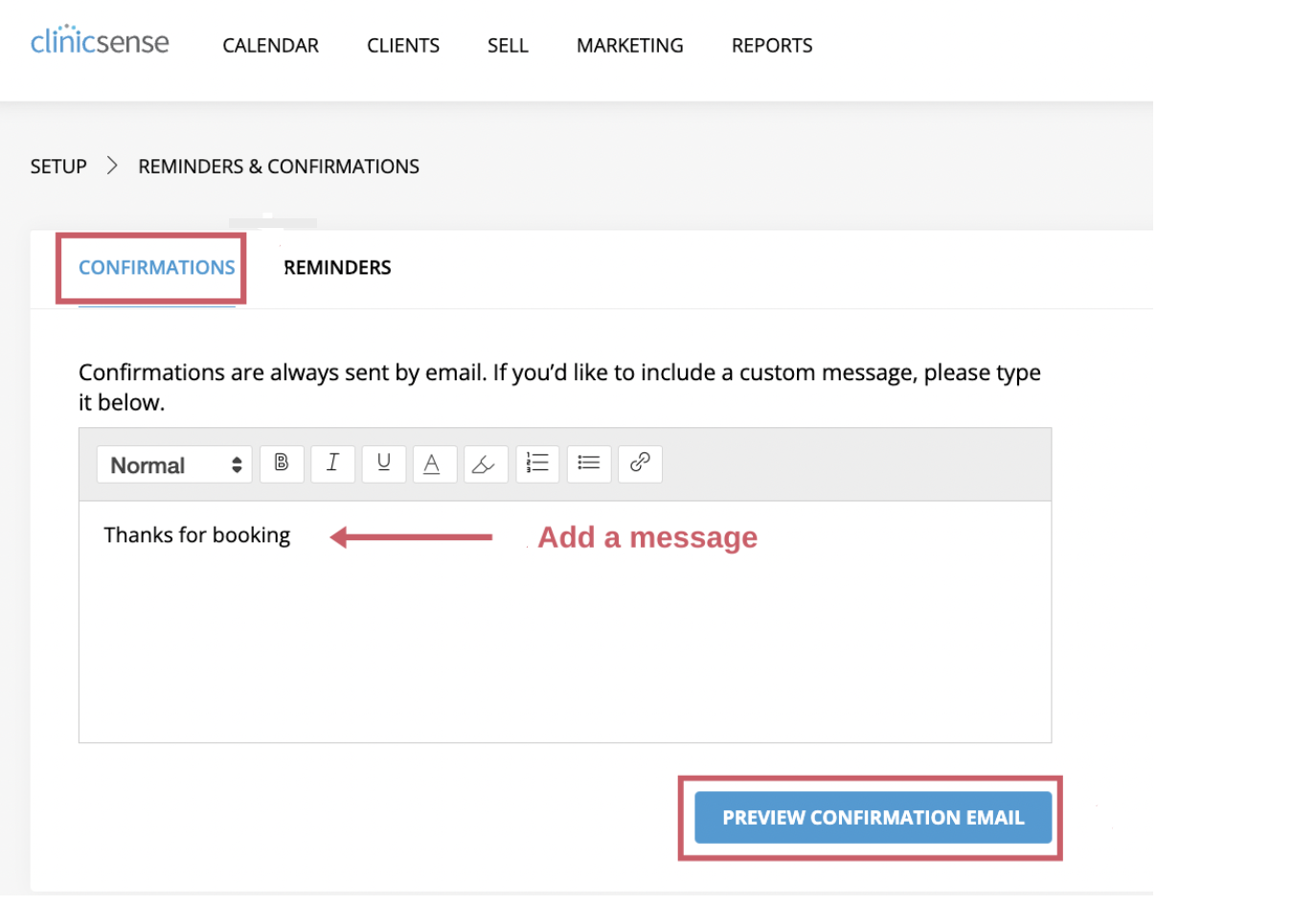 Reminders
You have the option to send up to 2 reminders. The first reminder can go out 1, 2, or 3 weeks before the appointment and the second reminder can go out 1, 2, or 3 days before the appointment. (The most common options are 1 week before and 1 day before).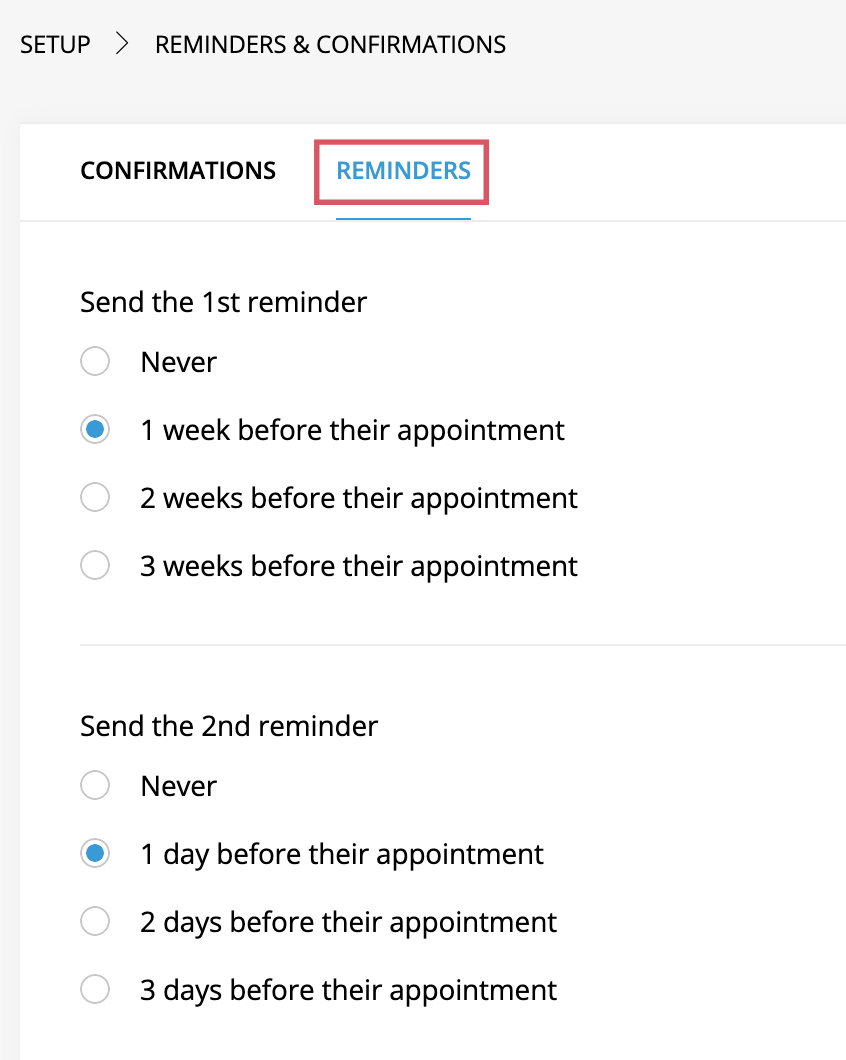 Reminder text messages / emails - Reminders will be sent by email or by text message (depending on the client's preference as indicated on their client file).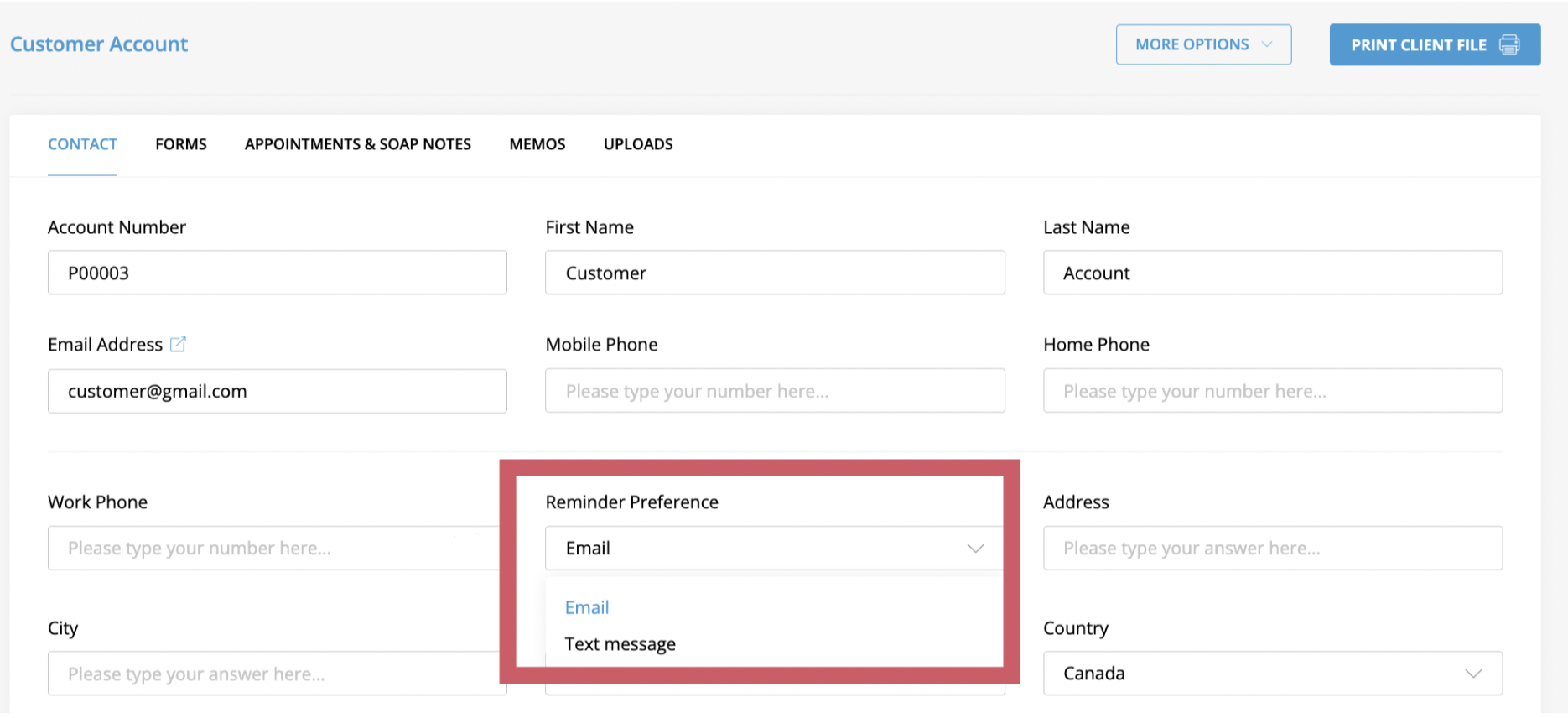 Note: Reminders are only available on our Standard and Premium plans for our customers in Canada and the United States.
Ask clients to verify their attendance - You can also choose if you'd like to ask clients to verify their attendance. If you do, your client's reminder email will ask them to click a button to confirm their attendance. Once they do, their appointment will be marked with a CONFIRMED label.



Similar to the confirmation emails, you can choose to include a custom message in your reminder emails/sms. This is helpful for things like directions, parking instructions, or things you'd like the client to do to prepare for their appointment.