Your profile page is how your business is represented on ClinicSense. This page is especially useful for clinics that do not have their own website since it gives you a place to send your clients to book online.
To open your profile page follow these steps:
Go to

Setup
Click on Location




Click the link in the upper right corner, which is the link to your profile page.


There are several customizable areas on your profile page. To customize your page, click the Edit Page button towards the top right corner of the page.



While editing you can do the following:
Choose a color theme
Choose a cover photo (only use photos that you have a license to use)
Set a Main Headline (consider using common search terms in your headline)
Write an About You section (up to 500 characters)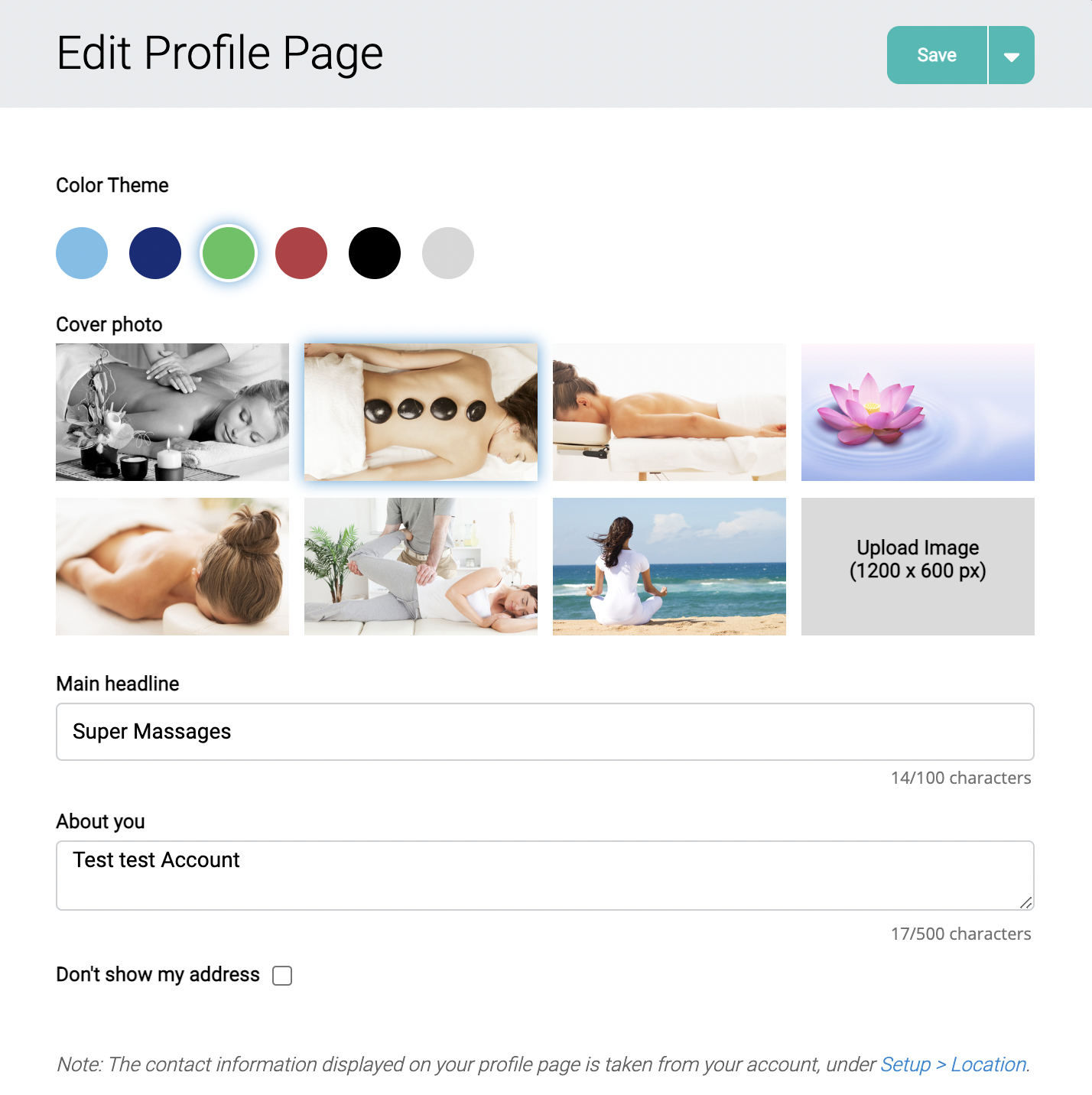 The rest of the information on the page is taken from your ClinicSense account, such as your address and phone number.