When you finish writing your session's SOAP note, you can toggle the Finalize note switch at the bottom right of your screen.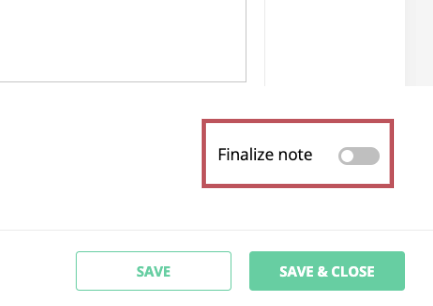 Enabling this will change the format of your note to prevent it from accidentally being modified or deleted.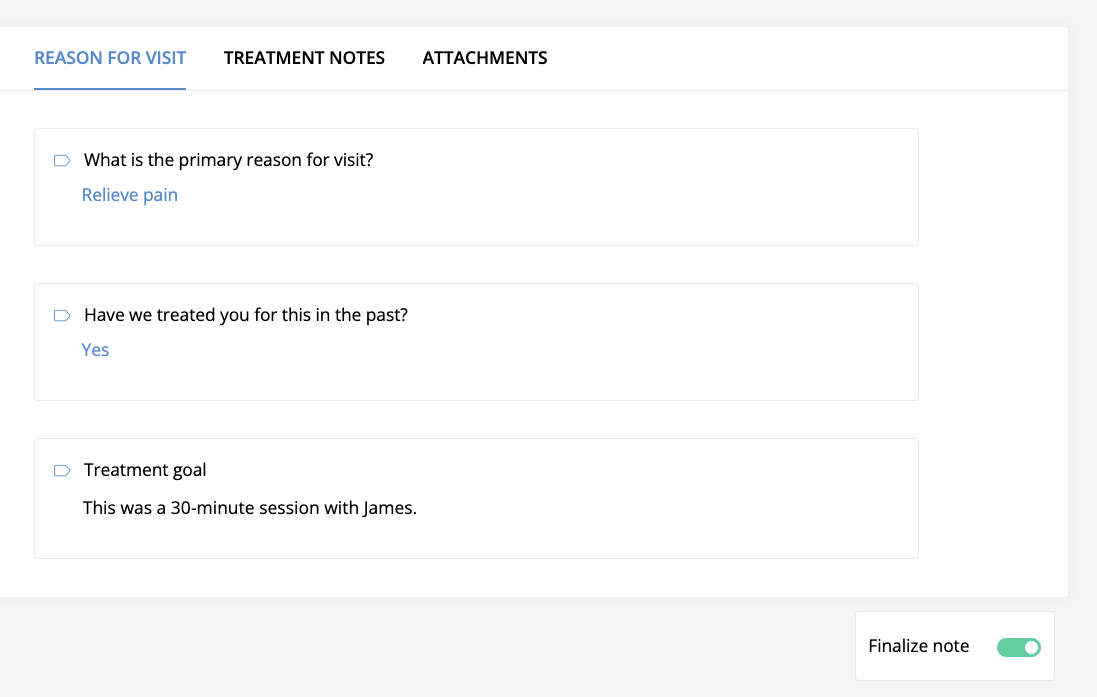 Also, an icon at the bottom right of your appointment will appear (on the calendar) which signals that the SOAP note has been completed. This way, at the end of the day you can quickly scan your calendar for any appointments that don't have the icon (which tells you that you need to write a note for that appointment).