To add your services:
Click on Setup (in the top right corner)
Then click on Services in the menu


Add a Service
Click the Add Service button




Enter a service name, duration, and price (do not include the duration of the service in the service name)

Click the Save button


Add Additional Durations (optional)

After saving the service, you may wish to add additional durations.

The service duration is made up of 2 parts: Minutes and Cleanup time. Minutes are the actual time of the appointment and is the only time the client will see. Cleanup time is additional time added to the end of the appointment to allow you time to prepare for the next client.


You can have multiple durations for each service. It is best practice to create a single service and then assign it multiple durations. For example, if you offer 30, 60, and 90 minute massage treatments, do not add 3 separate services. Create one service called Massage Therapy and then add your three durations of 30, 60, and 90 minutes.


To add additional durations, click the + icon.



Configure Service Settings
For each service you will see there are 3 additional tabs to allow you to configure the service to your business's needs - Online Scheduling, Practitioners, and Forms.
Online Scheduling - Select if the service is available to be booked online by clients. If you select "No", this means that only you or your clinic can book this service. You can then choose if you'd like the price of the service to be displayed to the client when they are booking online.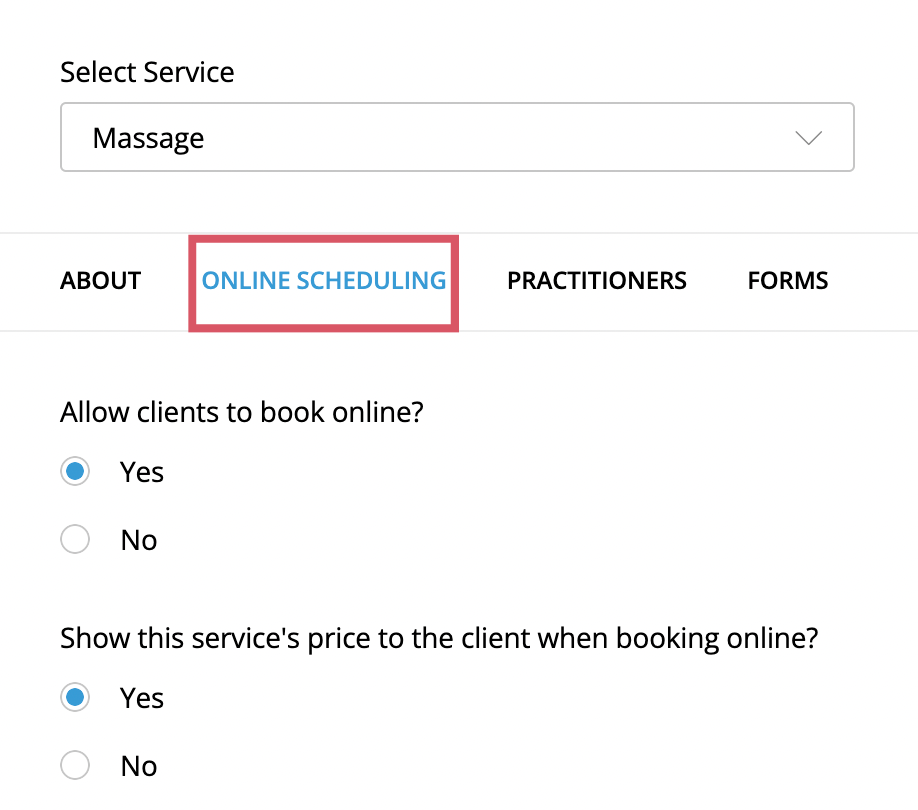 Practitioners - Check off which practitioners offer this service. This tab will not be visible until you've added practitioners to your account.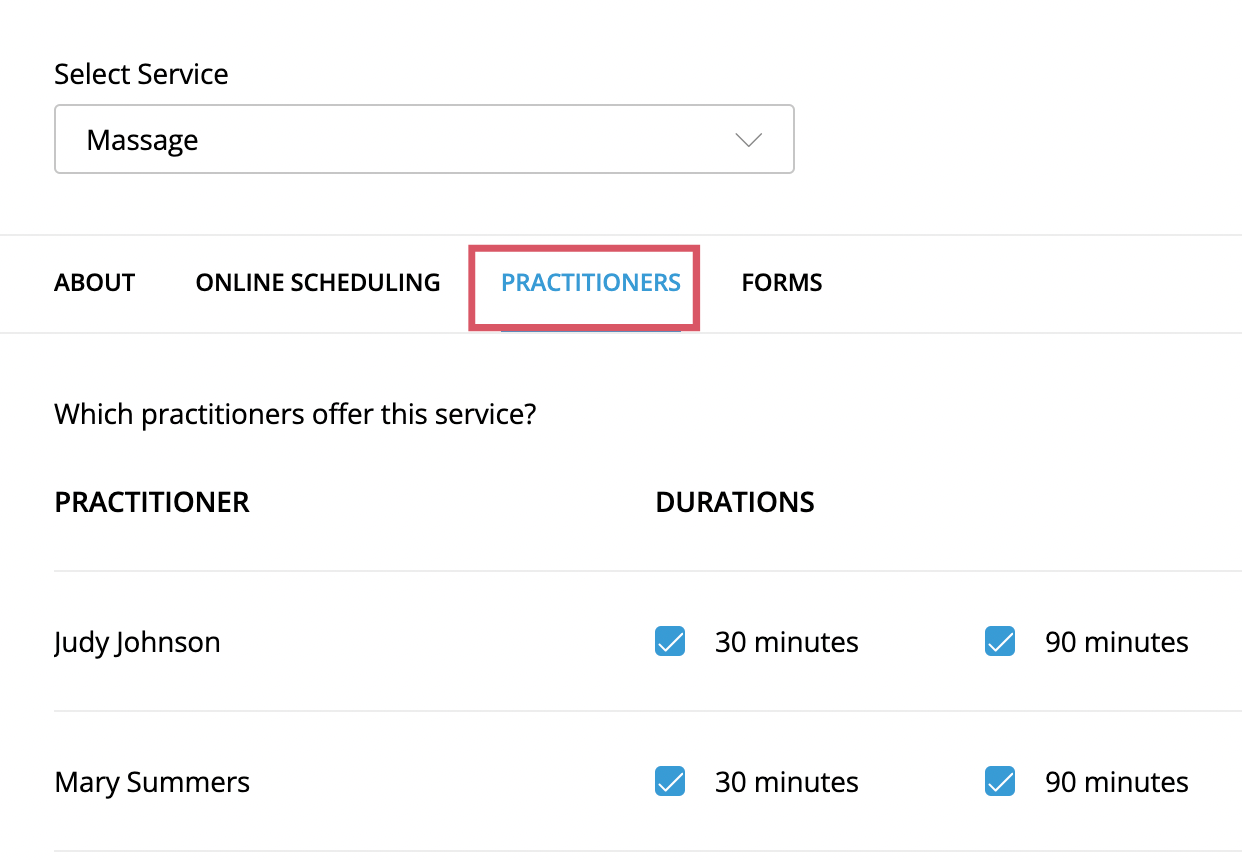 Forms - Select which forms clients are required to fill out when they book this appointment